For those of us who love to read, who seek information, want a little time to sit reading a newspaper in the quiet, the Public Library system is where you want to go. Multnomah County Library is three blocks from where I live and you will find me there most days.
As a freelance writer, I find the library an invaluable resource center. Everything in the known world lives somewhere in a library. While I comb the pages of an encyclopedia, toddlers begin to arrive for story hour, herded into the Children's Library by parents who know the value of learning and education.
Children are exposed to their peers, other adults besides parents and their first drills in manners and behavior. I took my children from the age of two-years. They were enthralled with the whole idea of excitement and movement. If your child is not quiet by nature, you might want to check the age limits that story hours accept.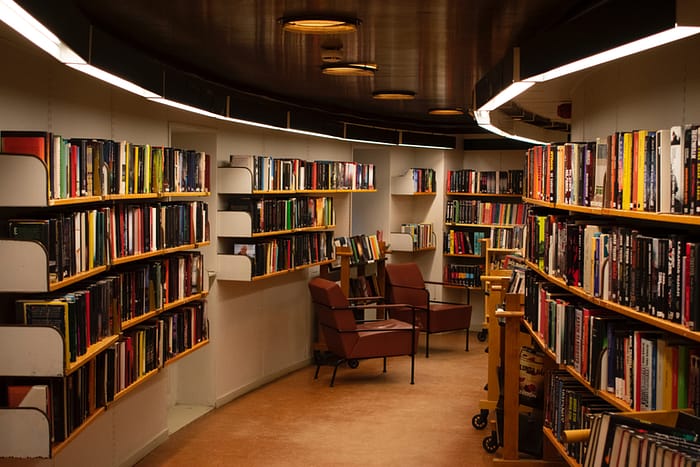 It is amazing what a library can bring you. Of course, the first is books, millions of books that they trust you to borrow. There is no fee for a library card, either juvenile or adult. You simply fill out a card at the checkout desk and the librarian will be glad to show how the system works. Libraries are very lenient about how many books you can check out at once, but it is always best to ask first. Remember, the books will still be there later, so be a polite library patron and do not take scores of books you may not have time to read.
The popular library is the section where casual reading is housed. You can find Koontz, Hawthorne, and Dickinson within steps in any direction. Books are cataloged by the writer for the most part. So it is easy to just go by the alphabetization of the shelves to find a writer you want to read.
My favorite section is the Large Print offerings. I see well but read so much that these larger prints are so much easier on my eyes. There is the mystery section, another favorite, where you can find authors also by alphabetization. Try a new writer once in a while, to see what you might like that you hadn't thought of before.
Most libraries now have movies to borrow. The trick to that is to use a machine and look up Feature Films. Every movie imaginable is listed there. . . most of the DVD's now. But some VHS still linger in corners. These are the top movies out. They are not all documentaries or heavy subjects. I have borrowed "Pirates of the Caribbean", "As Good as it Gets, every Johnny Depp film ever made, and many others. And these are FREE. You check them out on your library card as you would books.
There are also books in the library that stay in the library. These are research books from which you can find an amazing assortment of information. For instance, if you are a writer, you can borrow books that tell you places where you might send your work; both poetry and other writing.
Need to fix your Chevy? They have mechanics books. Love antiques? Check out the books on pricing produced by experts such as the Kovells. Want to learn to cook – the library has a plethora of cookbooks, ranging from gourmet to special diets. Every diet book on the market can be found in the library, so you could peruse several to see if they offer anything you might find helpful. Feng Shui? It's in the library. Ancient Mayan basket weaving. . . you got it, the library.
You can ask questions that librarians will research for you. You can get help on a myriad of subjects – and all for free. The local library can be your best friend and your knowledge base.
Sherry Asbury is a freelance writer who lives in Portland, Oregon with her rescue-ferret, Rascal. A widely published writer in many genres, Ms. Asbury is disabled from domestic violence and often writes on that subject.